About Catherine L. Wolfe, Esq.
Catherine Wolfe received her law degree from the University of Detroit School of Law in 1984. After passing the Bar Exam, she served as an attorney for a Circuit Court Judge in Oakland County, Michigan, for 12 years. In 1997, she moved to northern Michigan, where she currently has her own law practice. As part of her practice, she handles a wide variety of cases. Her clients include parents, single individuals, business owners, non-profit organizations, other organizations, animal law enforcers, humane societies, animal rescue leagues, animal shelters, animal sanctuaries, and animal rehabilitators.

Ms. Wolfe has had a lifelong passion for animals. In college, she studied animals and earned her Bachelor of Science Degree in Fisheries and Wildlife Biology. Ms. Wolfe served on the Board of Directors for an animal shelter near Detroit, Michigan, and as Chairperson of the Animal Law Section of the State Bar of Michigan.
Ms. Wolfe is a national speaker on animal welfare issues. She has authored two books concerning animal welfare, and numerous articles. Ms. Wolfe's books are available for purchase at Wolfe Pack Press. Get The Edge in Fighting Animal Cruelty Cases is an essential tool for everyone interested in animal welfare. Pets Rule! is a children's book that teaches children how to be responsible guardians of their pets. She has also given numerous presentations and taught numerous classes around the country concerning animal cruelty investigations. Additionally, she was a presenter at the National Animal Control Association (NACA) Annual Conferences in 2005, 2006 and 2007. Ms. Wolfe also gave scholarly presentations at the Mid Atlantic Animal Law Symposium in 2010 and 2011.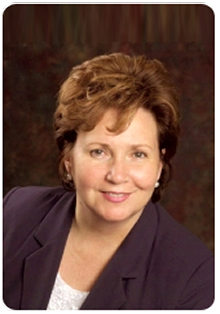 Ms. Wolfe is currently owned by 6 dogs: two sweet Chocolate Labs, one adorable Brittany, two promiscuous Toy Poodles, and one tyrannical Chihuahua—all of whom were abused, neglected, and/or abandoned before Ms. Wolfe rescued them. The Brittany is deaf and is currently teaching Ms. Wolfe about the special rewards of being owned by a deaf dog (and they are many).
Get in touch with our law office in Honor, Michigan, to arrange legal consultations with Catherine Wolfe and her talented legal team.
Call or email our law office to arrange a consultation with our talented legal team.
Serving Benzie County, Grand Traverse County, Manistee County and Leelanau County.